HD-BZ-A Sanitary Napkins and Mini Panty Shield Folding Packer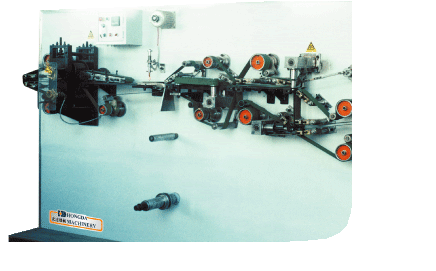 1.Our company have patent rights to this machine, which is chains or synchronal belts transmission and does not consume power;
2.Can be integrated to straight, protective tilts and protective napkin equipments.
3.Electrical heating, enclosing and cutting are integrated. Good synchronal performance and easy to operate.
4.Products appearance is beautiful and save cost of manual folding and packing. Economic cost of production.


1.Capability:150-280 pieces/min
2.Size: can be tailored to integrative equipment
3.Weight: 1.6T